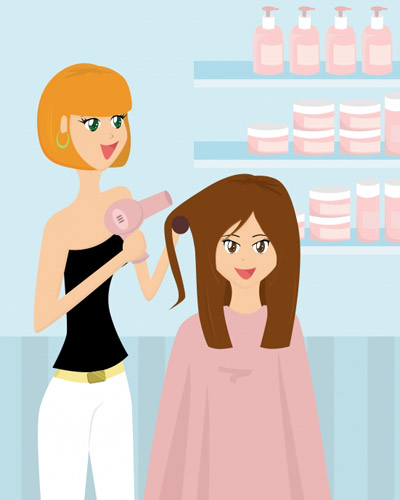 I visited them last night for the second time. I had a hair cut and eyebrow threading (ouch!!!). This is the third salon I entered in all our four years in Dubai. And so far,
Liyali Salon
provided me the best service.
It's common for girlfriends to exchange salon business cards but I am always hesitant to recommend because I wasn't quiet satisfied with the service. This time, I can proudly recommend =)
If you ever drop by Karama area, the salon is located at the same level of SANA Fashion. All the staff are Filipinas so bet that you are in good, experienced hands.
Their services include facial, baths, hair colors, rebond, hot oil, cellophane, and everything else you need for beauty and hair maintenance.
I only visit a salon for two basic things and Liyali Salon charges the following:
Haircut - 40 AED
Eyebrow threading - 10 AED
Definitely a good value for money.